Serving you is what we do best. So we make it our job to ensure that we carry the best and most sought after wines and spirits in the Lowcountry. Each month we host and attend numerous events in and around Hilton Head Island to give you the opportunity to taste new wines and learn more about Hilton Head Wine and Spirits.
We'd love to have you join us. Please view the upcoming tastings and events below.
July 10, 2021 : 3P – 6P : Martini & Rossi Fiero L'aperitivo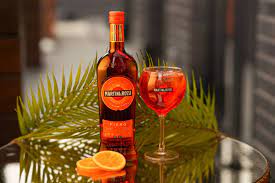 Come by for a free tasting of Martini & Rossi Fiero Offers a refreshing bold flavor and color, with intense citrus notes. The fiery color and zesty, citrus are 100% natural and are the result of a careful, considered blending process by our Master Blender, Beppe Musso.
The Sweet Spanish oranges from Murcia Spain gives the strong citrus flavor. Oranges are peeled and hand-cut into long strips before they are spread on linen threads to naturally dry under the sun.